Instead of the near-compulsory family holiday in Greece this year, my parents decided to opt for an English Holiday. A risky choice considering the weather in this country! Although it rained most days the weather could have been a lot worse! I, personally, have no problem with being stick inside with a good book, cup of tea, listening to the rain outside. Although my 'itchy feet' mum couldn't really stand sitting down too long..
Day 1:
As all good holidays, it began with a Skinny Latte and fruit toast at Starbucks in Waterloo station.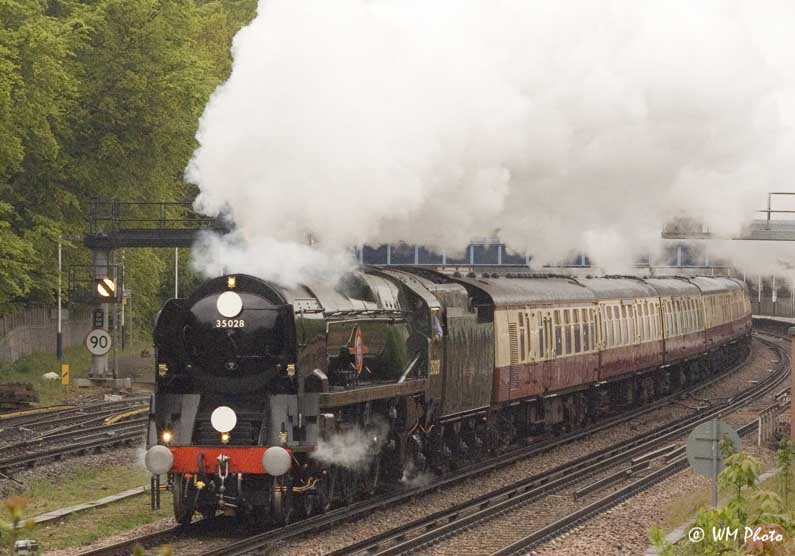 After a fairly uneventful train ride (other than seeing a steam train leaving Waterloo!) and a long wait for a taxi, we arrived in a very wet Beer! First thing- Head for the pub! We had a huge, and delicious lunch at the Barrel O'Beer Pub (http://barrelobeer.co.uk/).
We collected the keys for a home for a week, West View Cottage (http://www.jeanbartlettcottageholidays.co.uk/index.php?option=com_staticxt&staticfile=property_details.php&propid=41).
A lazy afternoon was followed by an interesting, and eclectic Jazz concert in St Michael's Church by Exeter Chamber Choir.
Back to the Barrel O'Beer afterwards for a pint of the very drinkable Devon Glory bitter
followed by a bottle of red and pasta pesto back at the house.
(http://www.aletalk.co.uk/search/display-beer.php?brewid=Exe+Valley&beerid=Devon+Glory)
Chestnut amber
Malty, nutty, woody
Dry, sweet, fruity
Day 2:
Ventured to Branscombe for a delicious cream tea at the Old Bakery. Once completely full we looked into the Forge (http://branscombe-forge.co.uk/) and Mill (with original water turbine) on our walk back. About a 10km round trip.
Manor Mill
The Old Bakery
Spent the rest of the day finishing a jugsaw puzzle and completeing Professor Layton and the Elaysion Box. Went to the Spice Merchant curry house in Beer. Excellent curry (even made without tomatoes for my mum!).
Day 3:
Got an earlyish bus to Lyme Regis this morning. Mum and Dad had wanted to come to Lyme so that they could walk along the Cobb, as mentioned in the French Lieutenant's Woman by John Fowles (http://en.wikipedia.org/wiki/The_French_Lieutenant's_Woman, http://www.lymeregismarineaquarium.co.uk/history.html). Popped into the Lyme Regis Museum shop but no one seemed particularly interested in seeing the museum itself. After a cup of tea and dad loosing, and finding, his wallet we looked around the shops. Stumbled across a delightful cupcake shop. We walked along the riverside and stumbled on yet another art exhibition.
The meat eaters among us popped into the Whole Hog (http://goodfoodetc.blogspot.com/2010/06/whole-hog.html) for roast pork sandwiches which, apparently, are on an equal footing with the Sheffield variety! Across the road was an amazing rabbit warren of a book shop called The Sanctuary, and to Beth it really was a Sanctuary full of old editions of her favourite books.
We finished the day with freshly caught Lemon Sole, fresh bread and wine- Dad was in Heaven!
Day 4:
Beth's last day today so I stayed in the cottage with her whilst my parents and brother ventured to Sidmouth. Popped out for some fresh bread and pasties for lunch but spent the rest of the day indoors relaxing. I read more of my book, Shantaram (http://www.shantaram.com/), which I can't help but be totally ingrossed in! I can't wait for the film to come out! Took a break from reading to watch Rita, Sue and Bob Too! (http://www.imdb.com/title/tt0091859/) which was suprisingly slow with the odd raunchy scene- glad I didn't watch it with my parents though!
In the afternoon Beth and I wandered down to the beach as the weather took a turn for the better.
Had dinner at the Barrel O'Beer- the food was good but not great. The chips were still good but not as delicious as I had remembered them to be, which was a shame.
Day 5:
Saw Beth off at the bus stop with the compulsory cheap sausage rolls for the journey. More reading this morning before getting pasties from the local Deli, Woozie's Deli. Woozie's wouldn't feel out of place in the back streets of Hampstead but seems too ponsey for the small streets of Beer, especially considering it is the only place to buy some everyday essentials in the village. Huge selection of amazing jams and chutney's though- The spicy butternut squash chutney looked fabulous! As for the pasties, their Spinach & Ricotta was very nice but the Tomato, Cheese & Basil wasn't as good as those from the Cornish Pasty Co chain.
After lunch, and in a break in the rain, we caught the bus to Seaton. Seaton is essentially Eastbourne without the young people! Every thing was either a charity shop or a care home. We walked along the beach to the mouth of the river Axe, and then back over the hill to Beer, totalling about 6km. The footpath was easily marked out but they had concreted all the paths. Which is fine on the up and flat parts but going downwards my walking shoes may well have been rollerblades- I ended up walking in my socks for grip. Mum's phobia of going down steep stairs didn't help!
Had Fish'n'chips from the local chippy with a large variety of freshly caught fish. But here comes the rant: I can't seem to find a good chippy in the whole of the south! I remember not being particularly excited my fish and chips when I lived in London or Brighton but couldn't really put my finger on why. My dad says its the fat they use in the North but I think its more than that- In my local chippy in Sheffield it only takes a couple of minutes to cook the fish but it takes 20minutes at my parent's local. They are obviously cooking them at too low a temperature for too long and therefore dry out- simples!
Day 6:
Dad, Alex and I spent the morning line fishing off the Devon coast. We firstly caught mackerel for bait and then travelled further out for some deep sea fishing. I managed to catch 9 Pouting fish and a dog fish:
We had grilled mackerel for lunch and a fish chowder for dinner- not sure dog fish is top of my fish-list, tastes like eel!
In the afternoon I walked up to an archaeological dig with my parents. At the site they had unearthed some Romano-British pottery and flint.
Day 7:
Walked to Barnscombe again. At the Old Bakery I had a cheese sandwich with Devon Devil chutney which was delicious- the chutney was like a homemade sweet chilli sauce. With homemade ginger beer. Nom. Overall, an excellent little pitstop! The rain prevented us from walking back so we took a rollercoaster type bus ride over the hills and through the villages.
Day 8:
There was a greasy spoon cafe on the beach (!) can you image anything better? Called Ducky's (http://www.panoramio.com/photo/13602604), which sounds like it should be in Yorkshire not Devon but it was the perfect place to soak up the newly arriving sunshine before we caught the train home.